The Big Cypress Chapter is a dynamic group of 70 members who share a love of sewing, quilting, and fellowship.
We are fun group with all levels of expertise
who are willing to share our knowledge.
Calendar of Events
Sundays at Sterling --- Every Sunday 11:30 AM – 3:50 PM at Sterling Heights. Free.

Big Cypress Events

June 26 - Big Cypress - Business Meeting
June 30 - Sew In - Big Cypress
July 3 - Back to Basics "Batting and Preparing Quilt Sandwich"; Open Sew
July 10 - Back to Basics "Binding"; Charity
July 17 - Open Sew
July 24 - Business Meeting
July 31 - Open Sew

Guild Events

July 3 - Guild Meeting - 2pm @ Laurel Manor -
Alice Smith: "Confessions of a Scrap Quilter"
August 7 - Guild Meeting - 7pm @ Laurel Manor -Diane Knott: "Scrap Quilt Secrets"


Classes


Member 2 Member Classes

July 14: No Pattern, No Fear - Landscape Quilt
Doris Hulse @ Eisenhower - 9a -4p $15
Course Description

July 18: Summer Mug Rugs
Alice Nichols @ SeaBreeze - 9a-12p

July 18: Casserole Carrier
Connie Crispin @ SeaBreeze- 12:30p-4p

August 8: Under the Mistletoe
Diane Knott @ Rohan 9a-3:30p $30
Course Description
Supply List


Tips and Tricks


Back to Basics
Thread
Cutting
Needles
Color
How To Read a Pattern
Ironing & Pressing
Borders

This &
That

Cheryl Sleboda is hosting a Spring Clean Your Studio BLOG HOP with 20 guest quilters. Have fun peeking into other quilter's studios and get some inspiration and ideas for your own space. You will find the info and list of the 20 participants on the website.
Traveling this summer?

Let me introduce you to the International Quilt Study Center at the University of Nebraska – Lincoln East Campus. You can visit their exhibits and quilt collection in person or VIRTUALLY. Their mission is to build a global collection and audience to celebrate the cultural and artistic significance of quilts. One of their current exhibitions is Ken Burns' personal collection. Here are a few other shows you might enjoy:
VERMONT QUILT FESTIVAL – the oldest and largest New England quilt show is in Essex Junction, Vermont, June 21-24, 2018.
Hershey, Pennsylvania, is home to QUILT ODYSSEY, July 19-22, 2018.

MAINE QUILTS - 500+ quilts will be on exhibit in Augusta, Maine, July 26-28, 2018.
The Lake Eustis Art Museum is currently hosting a quilt exhibit 150 years of Pieced Quilts: The Judy Grow Collection. Located about 40 minutes from The Villages the museum is open 10 – 4, Tuesday – Friday, 12 – 4 on Saturday Note: it is closed on Sunday & Monday. http://lakeeustisartmuseum.org/
********************************************************************************************************************************************************************************************************
What We Have Been Doing ----

June 2018













************************************************************************************************************************
March 2018 Show and Tell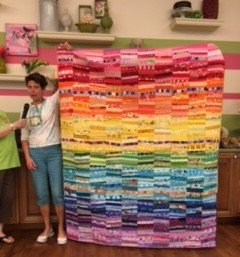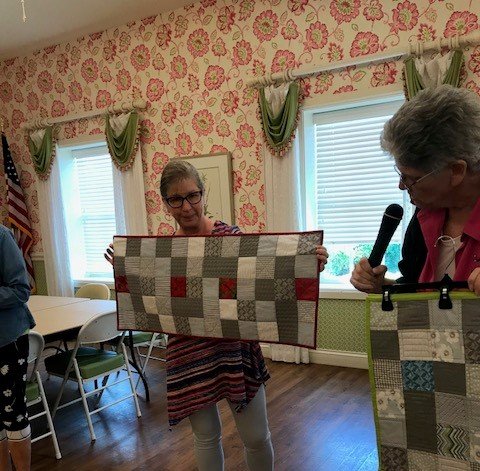 ******************************************************
May 2018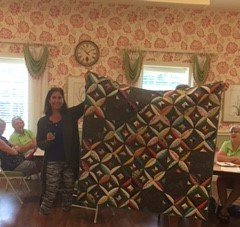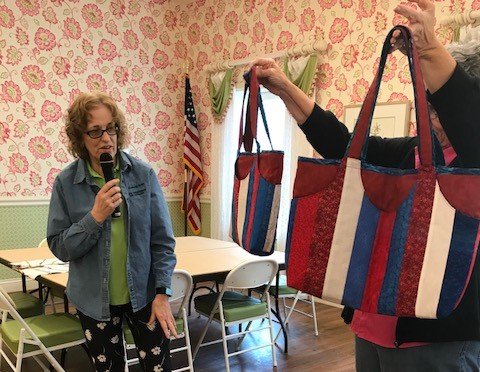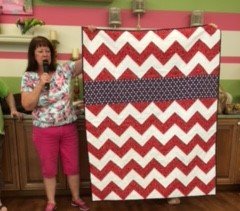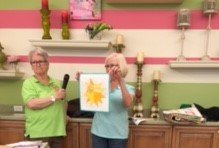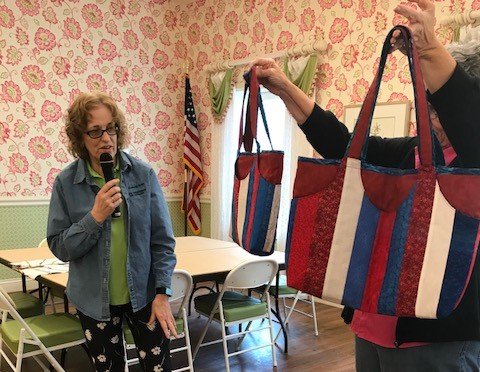 ******************************************************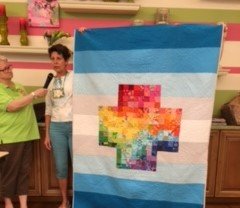 ********************************************************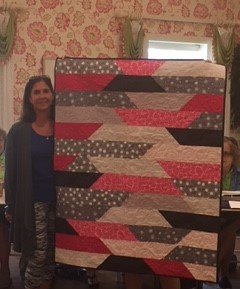 ****************************************************************************************************************************
Quilting